Nutrition Services Team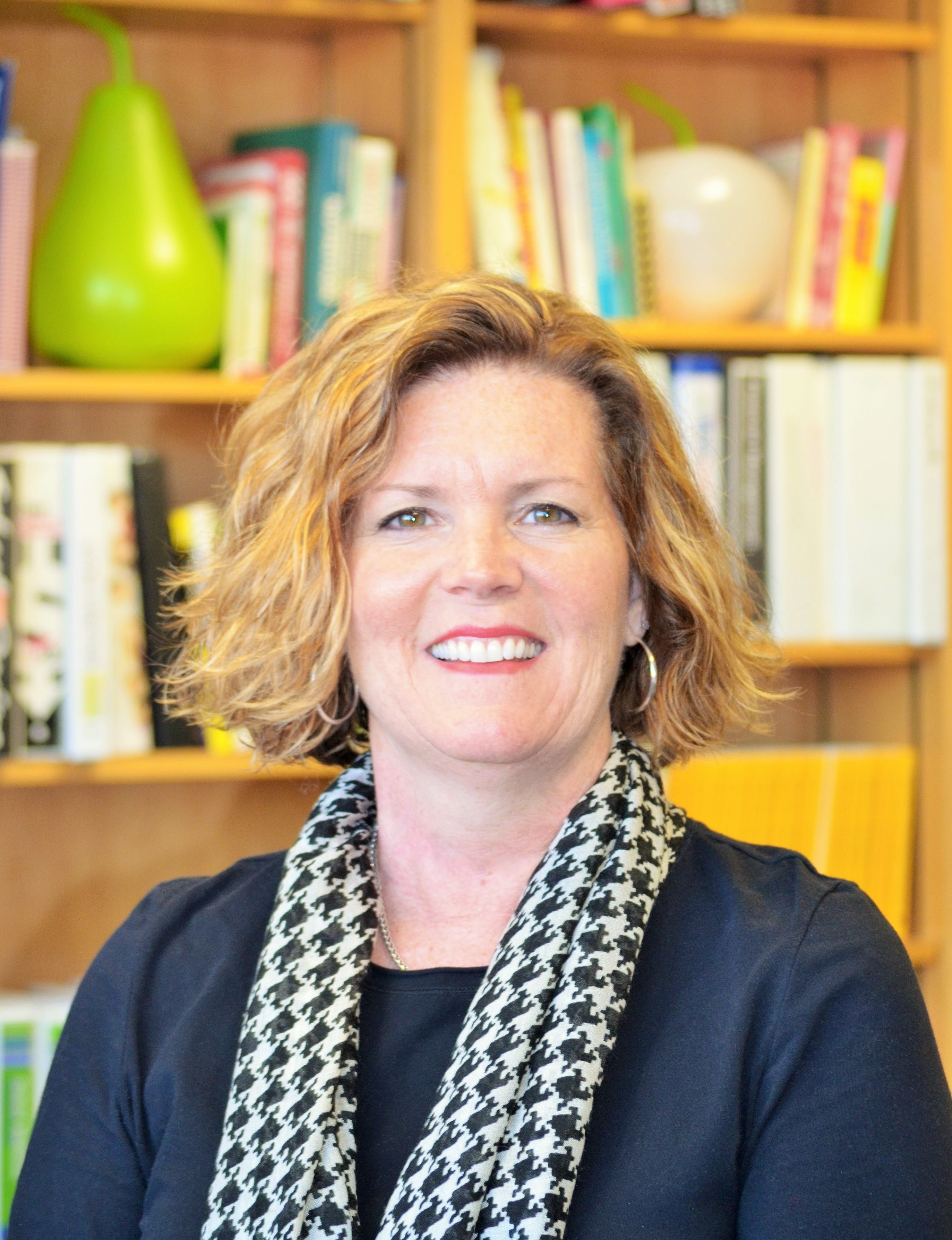 Lisa Kendall, BS, AAS, SNS – Director

Lisa is the Director of Thompson School District's Nutrition Services department. She moved into this position in July 2015 after working as a kitchen manager, the Chef/Coordinator, and a Supervisor in the department. She has over 25 years of experience in the food service industry, the last 9 of which have been spent at Thompson School District. Lisa is currently responsible for overseeing the entire Nutrition Program, fiscal management of the department, meeting USDA compliance, staff development, marketing, and public relations.
Lisa has a Bachelor's of Science degree in Family and Consumer Science from Illinois State University, an Associate's of Applied Science in Culinary Arts from Kendall College, and is a certified School Nutrition Specialist (SNS).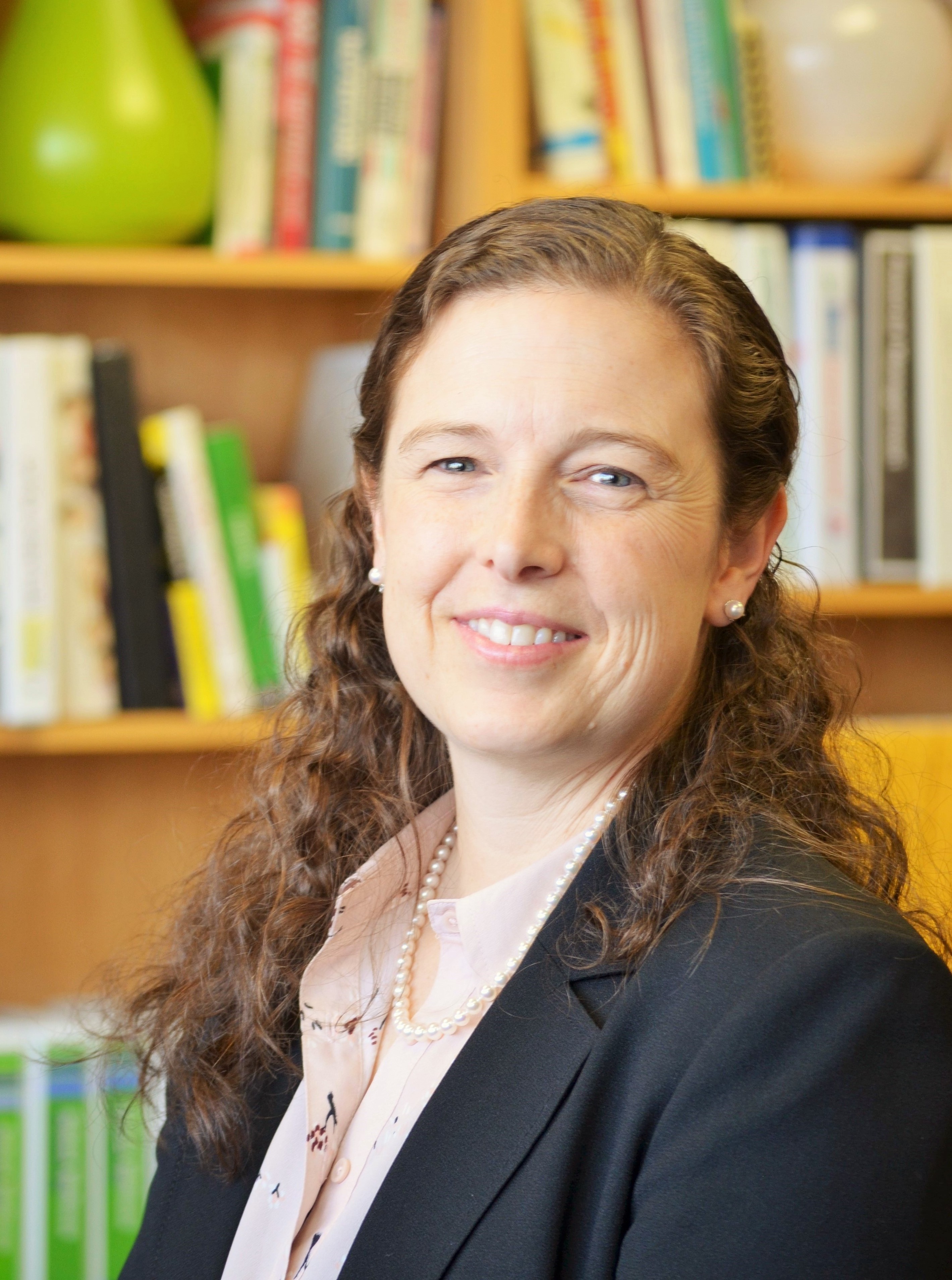 Carla Bankes, RDN, SNS – Assistant Director
Carla is the Nutrition Services Supervisor, and is responsible for creating USDA compliant menus, managing special diets throughout the district, supervising 6 kitchens, and managing other special programs. Carla works closely with the chef and manages all of the food purchases for Nutrition Services. She has worked in the district as a dietitian since 2004, and was in a similar position in Texas prior to that.
Carla has her Bachelor's degree in Dietetics from Texas Tech University, and completed her dietetic internship at The University of Northern Colorado. She is also a certified School Nutrition Specialist (SNS). Carla is passionate about feeding the students of Thompson School District safe and healthy food each day, and can't imagine a more rewarding career.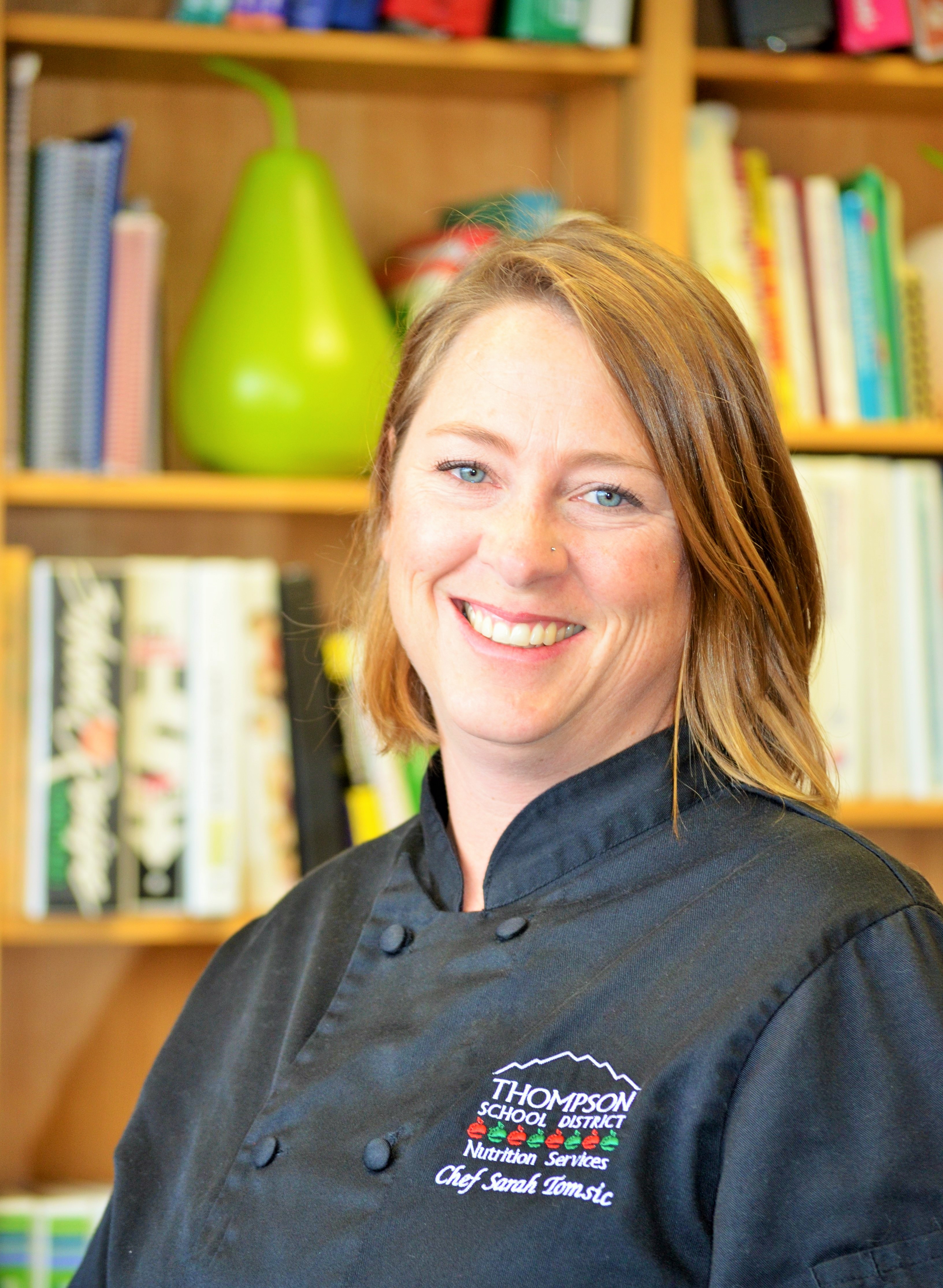 Sarah Tomsic, BA –Coordinator/Chef, Farm to Cafeteria, Catering
As the Chef in Thompson School District Nutrition Services, Sarah writes and tastes recipes, tests new products, trains staff to prepare the food the correct way. She also supervises 5 kitchens, and is working towards a more sustainable food system in the district. She has worked as the Chef since 2015, but began working in the kitchens as a manager in 2011. Before working in school food, Sarah worked at Wild Oats Market and Whole Foods Market. She then began her own catering company, and launched one of the first food trucks in Northern Colorado.
Sarah holds a Bachelor's of Arts degree in Communication Studies from the University of Montana, and has a certificate in School Nutrition from the School Nutrition Association (SNA).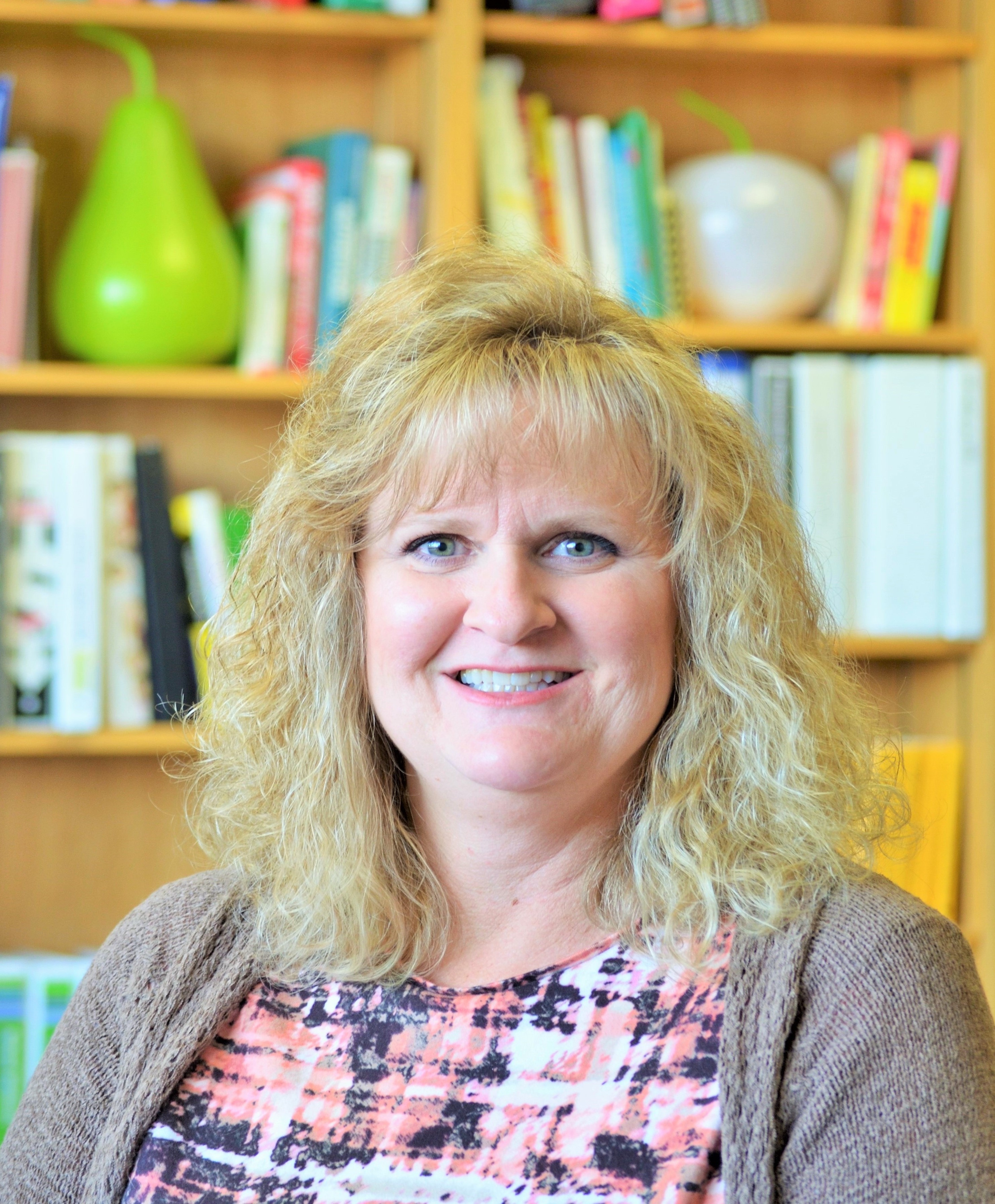 Lissa Buckley – Coordinator/Meal Benefits, Staffing, Special Programs
Lissa began working for Thompson School District in 2009, first as a kitchen manager, then as an administrative assistant, and is now a Coordinator. Lissa is responsible for supervising 6 schools, staffing the kitchens, overseeing free/reduced applications and direct certifications, special programs and training.
Lissa has 32 years of experience in food service management, has a certificate in School Nutrition from the School Nutrition Association (SNA), and is certified to process direct certifications. She is passionate about the National School Meal Program (NSMP).
Julie Winters - Administrative Assistant
More information coming soon...

Aubrey Acosta – Accounting Technician
As the Accounting Technician for Nutrition Services, Aubrey manages the yearly budget, and she is responsible for creating financial reports, preparing claims for meal reimbursement, and providing assistance to kitchen managers with software.
More information coming soon....
Erick Whiteley, BA – Warehouse Lead Supervisor
As the warehouse supervisor, Erick receives all the food for the district. He supervises the drivers, manages the orders going to each school, and plans the routes the drivers will take to ensure timely and accurate deliveries to each school. He also sits on the board of Classified Staff Advisory Council, as well as the board of the Loveland Youth Athletic Association. He started in Nutrition Services in 2013 as a substitute kitchen aide where he was the students' favorite "lunch lady" before becoming the Warehouse Supervisor in 2014.
Erick has a Bachelor's of Arts degree in Biblical Studies from Colorado Christian University. He served five years the Army and completed two combat tours in Iraq.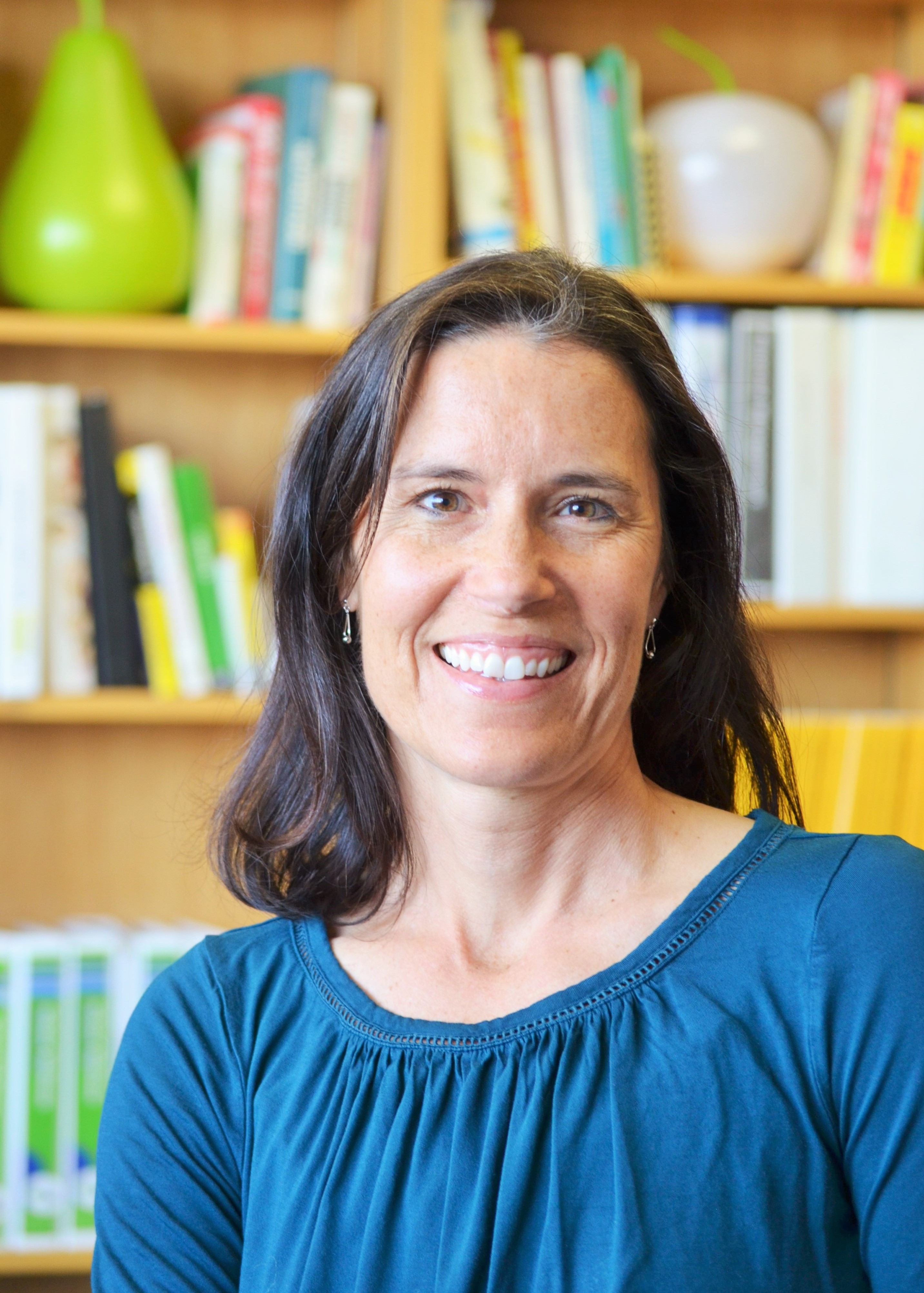 Kathy Schlepp, MPH – Wellness Coordinator
Kathy began working for Thompson School District in 2010. As a District Wellness Coordinator, her primary responsibility is to help create and support healthy schools. This is a collaborative effort with administrators, staff, students and families. Kathy's other responsibilities include: supporting school wellness teams, writing and managing grants to fund healthy schools/whole child efforts, convening partners to discuss and generate an impact on health priorities, facilitating the district wellness council that steers healthy schools work, and other duties within the district to help support health and wellness.
Kathy has a Bachelor's of Science Degree in Kinesiology from the University of Colorado Boulder, and a Master's of Public Health from the University of Northern Colorado.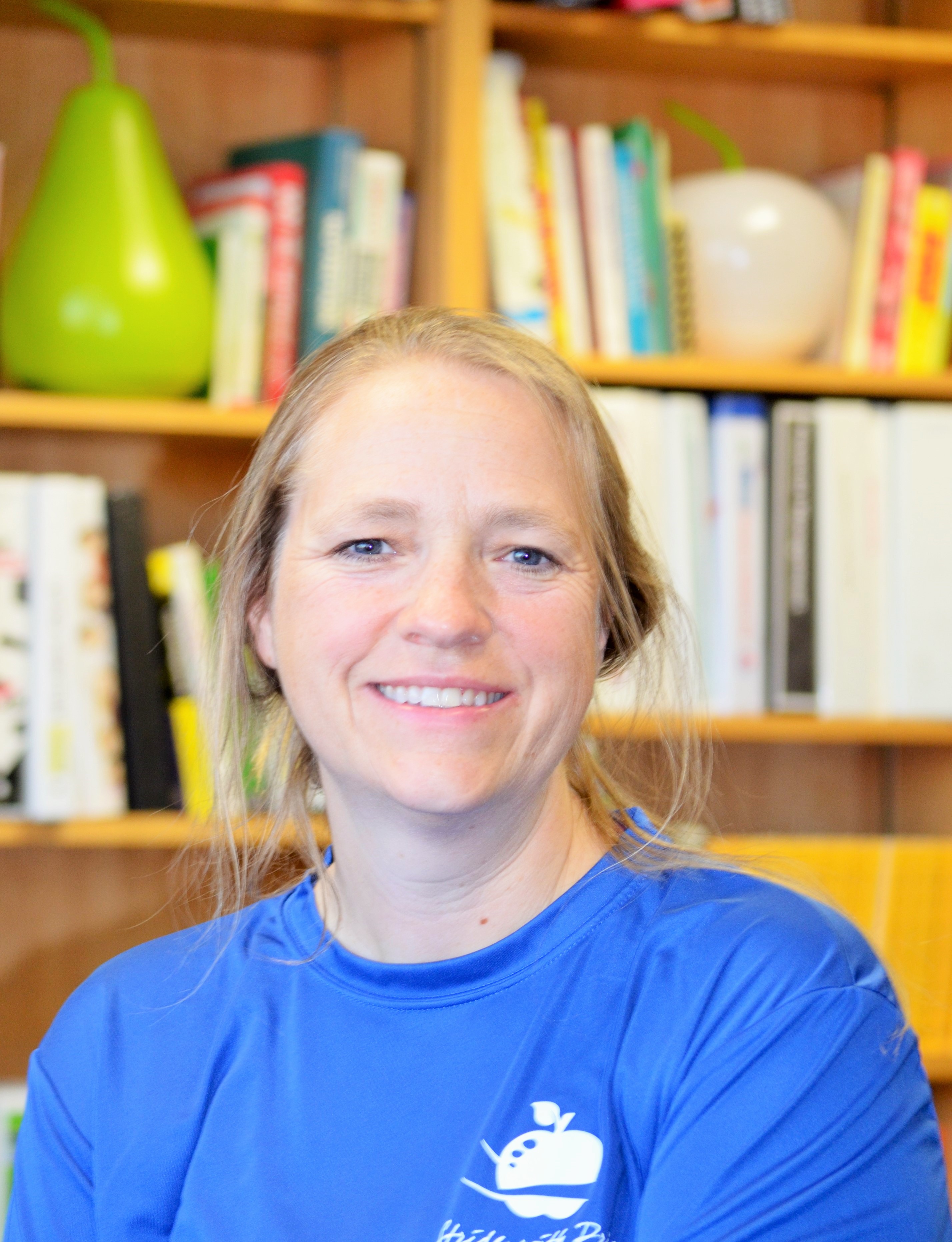 Andrea Walker, BS – Wellness Specialist
Andrea has been working for Thompson School District since 2013 as the Wellness Specialist. In this position, she provides support for Nutrition Services, does marketing for the department, and supports school wellness teams and provides brain-based learning support to students and staff.
Andrea has a Bachelor's of Science degree in Community Health from the University of Northern Colorado.
Kitchen Managers
Each of Thompson School District's 32 schools has a manager who keeps things running smoothly each day. Managers are responsible for planning meal numbers at their school, ordering the food they will serve, keeping track of inventory, supervising staff, and ensuring that proper food safety protocols are followed, among many other daily tasks.
Our managers combined have hundreds of years of kitchen experience and come from many diverse backgrounds. Our school nutrition program would not be possible without them.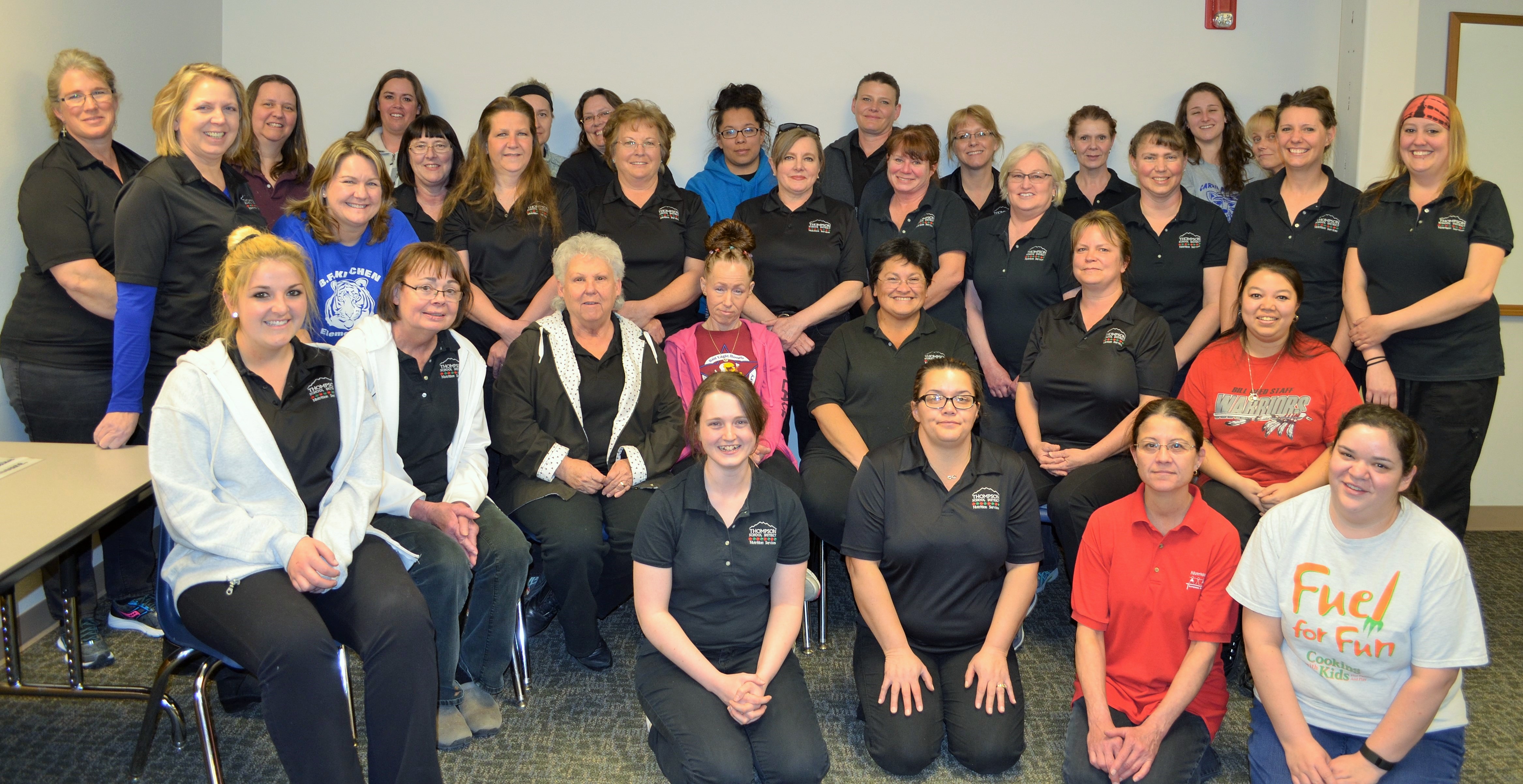 Drivers
After truckloads of food are delivered to the TSD central warehouse, our drivers are responsible for redistributing it to each of our 32 schools. Not only do they deliver fresh food to the schools each morning, but they also deliver prepared foods from larger kitchens to smaller kitchens just before lunch. Our drivers are an integral part of our team that help to ensure that each student is provided with a healthy meal every day.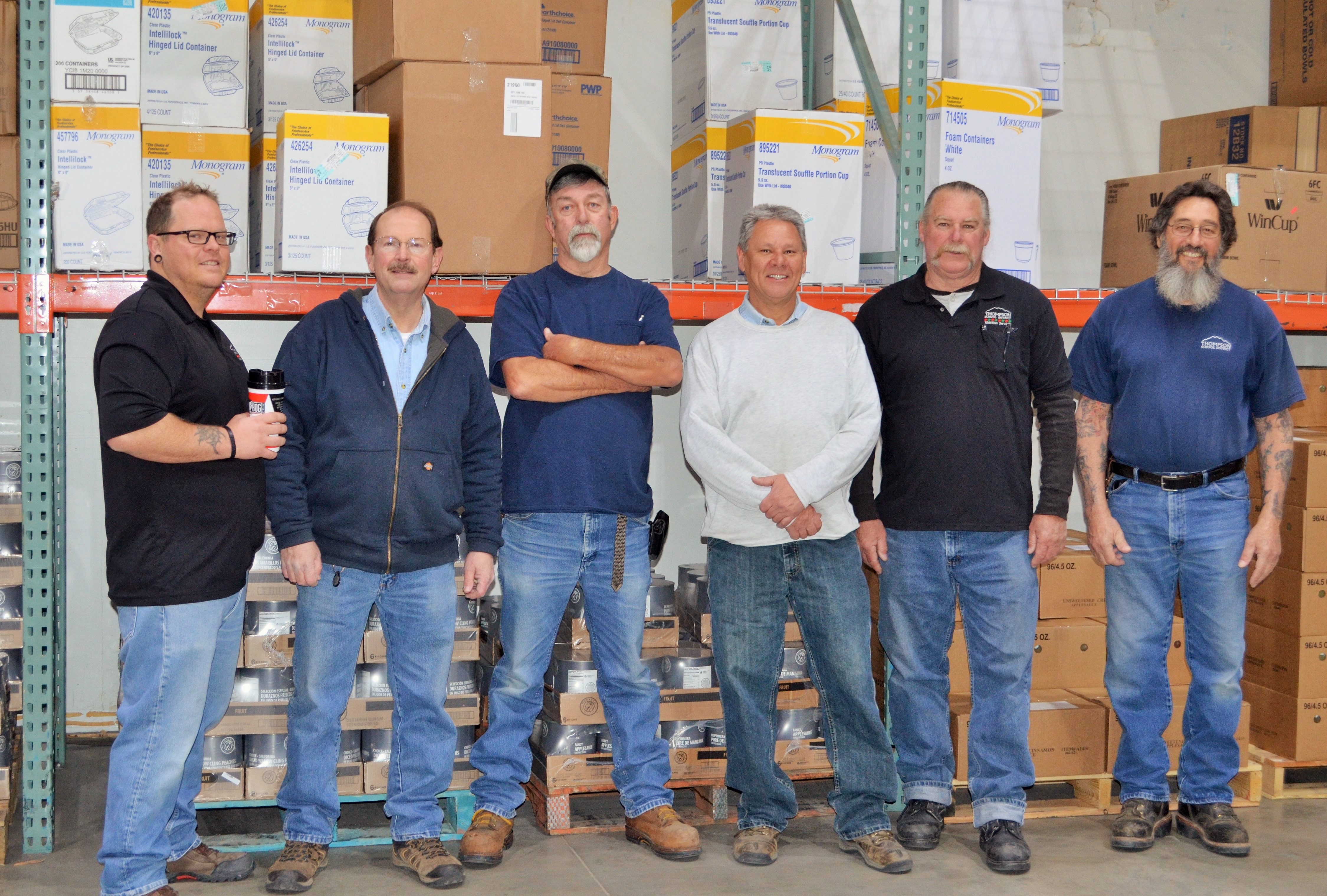 To call or email a member of our team, please see the "Contact Us" page.